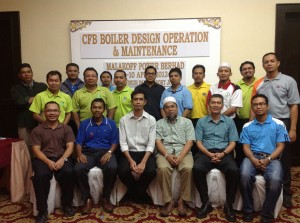 We provide high standard training course so that attendees can get valuable experience, knowledge and utilize to their job.
Our training course is included
Circulating Fluidized Bed (CFB) Boiler Design, Operation and Maintenance

Power Plant Heat and Mass Balanced Diagram

Power Plant Performance Monitoring and Analysis

Steam Turbine Inspection and Maintenance

Advance Circulating Fluidized Bed (CFB) Boiler Inspection and Maintenance 

Boiler and Power Plant Control
Each course will be conducted by professional instructor who has intensive experience in each field.
For more information please contact us.